Events
Among Nobles on Spiel 2015 in Essen
Among Meeples will be at booth 7-D104 at Spiel 2015 in Essen with Among Nobles.
Three of the designers will be there for chats, signatures, meet & greet and of course game demos. The game will be sold at a special fair price of €30 (expected retail price approx €40). Special promo cards will be available in limited amounts.
We will also bring a very limited stock of Colonies.
Among Nobles on Kickstarter

Among Nobles at Fastaval 2013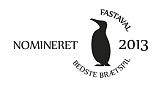 Among Nobles was a best board game nominee at Fastaval 2013.
Colonies at Spiel 2012
Three of the designers were at Spiel 2012 in Essen, Germany, presenting, selling and demoing Colonies.
Release reception for Colonies 2012
Colonies at Viking-Con 2012
Demo of Colonies at Viking-Con, Saturday 13 October 2012, Tårnby Gymnasium.
Colonies at Viking-Con 2011
A demo version of the game Colonies was presented at Danish gaming convention Viking-Con, October 2011. This prototype uses simple coloured cubes, whereas the printed edition will have specially designed counters with symbols for resources, currency and so on. The game board is very close to the final version.